I'm back from a
most
enjoyable weekend - I had a great time with my gal pals, although I didn't take a single photo, so I don't have anything to share. Trust me, I had a good time :) I got in late last night, so I'm still getting caught up on a thing or two here at home.
I've signed up for a scrapbooking class from
Shimelle
: Something from Almost Nothing. The class is designed to help you use up your stash - it's a great way to spring clean. Prompts are sent to your inbox every Monday, Wednesday, and Friday and there is a forum for everyone to participate in. My goal is to stay caught up in the class, I have a bad habit of not staying up to date. Starting tomorrow night, I have three pages to get caught up on... I can't wait!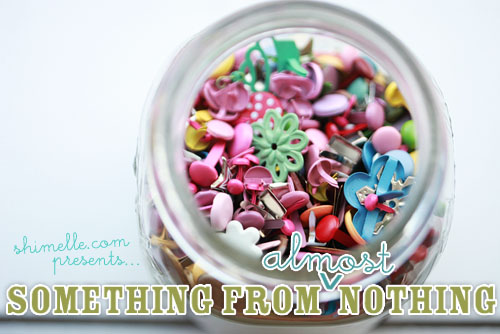 Happy Monday!